The future of furniture retail starts here!
This year, at Mebel 2020, the largest international exhibition in Russia and CIS, will appear a new format of business and exhibition activity – Furniture Retail Fest.
The festival will showcase the most effective and innovative retail business models that global retailers are now turning to. The aim of the FRF festival is to show how the world's technological achievements in retail directly or indirectly affect the development of furniture retail in Russia.
FRF participants and visitors:
Russian retail chains (federal and regional);
international and Russian furniture market experts;
furnishings suppliers;
digital agencies and retail consultants;
real estate companies, shopping mall managing companies;
banking and telecommunication companies.
Furniture Retail Fest comprises 3 sections:
Shop of the Future immersive platform
will present three retail concepts, which are currently being actively developed in the world and are being adopted by Russian furniture companies:
smart store concept (digital store, engaging equipment suppliers for digital stores (terminals, AR\VR);
pop up store concept (a small "tasty" store that sells emotions);
one stop store concept ( re-conceptualizing of a large format in the digital age).
Interior cinema – presentation of a new digital service for shopping centers.
Communication area has a great significance for the Festival. The programme of supporting events will take place there and topical industry issues will be discussed: digitalization, business models and concepts.
Partner – Furniture Communication Project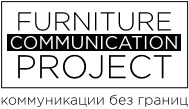 *The programme of supporting events is being formed and will be presented later.