Out of more than 40,000 visitors to Mebel 2017, 5,200 industry professionals showed their interest in franchising and the Salon of Furniture Franchises which premiered at the trade show. Leading franchising companies showed their products in several pavilions. Visitors could compare offers and choose the best options for cooperation.
The Mebel organizers joined forces with the Mebelny Biznes magazine to arrange many supporting events within the Salon. The market leaders discussed advantages of the ready-made business packages in the furniture industry and specifics of such cooperation, as well as held presentations, exchanged opinions and expertise, and expanded their network of partners.
Salon visitors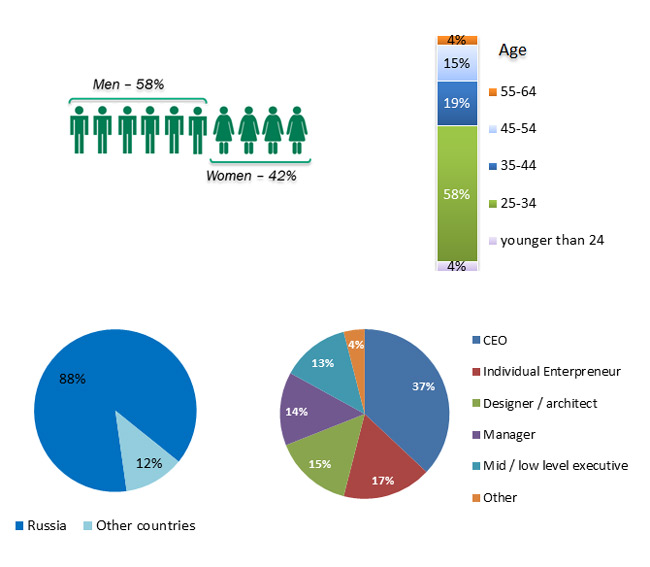 Companies offering franchising opportunities at Mebel 2017
ASKONA
ARIMAX
ARISTO
CILEK
GARDA DECOR
INFINITI
HOME COLLECTION
KOMANDOR
PERRINO
O`Prime
Lyubimy Dom
Maria
Pervaya Mebelnaya
Raiton
Stolplit
Poltseny
Shatura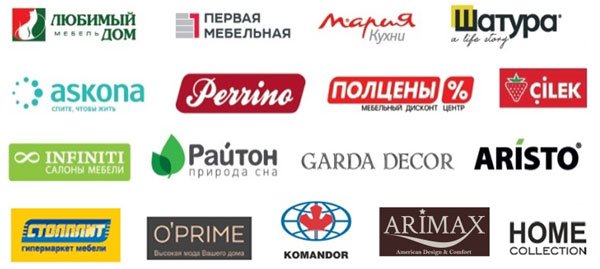 Participant and visitor feedback*
Pavel Soloviev, Head of Regional Sales, Pervaya Mebelnaya
"I liked the Salon's format. Everything was great. The room was full of people. There weren't even enough seats and people had to stand in the aisles. But it was a good kind of hype. Over 20 minutes I gave a full account of our company, new projects and answered all questions. After the event I had about a dozen of meetings with potential franchisees at our stand. We fully support this type of format of discussions and presentations of franchising offers."
Maksim Korovin, Franchising Project Manager in Moscow and Moscow Region, Stolplit
"Our stand was located right next to the stage. We got a double effect: we had meetings with all active visitors and introduced them to our current partners. One of our franchisee shared with the audience his experience with Stolplit and opinion on why this format works so well."
Farkhad Seifullaev, Franchising and Marketing Head, ÒÌ Infiniti
"The Salon of Furniture Franchises has been a great place to exchange experience. Not only we enjoyed business networking but also saw some practical benefits. Here we found four potential franchisees. We will definitely take part in this Salon next year. It is a very useful project for our industry."
Olga Shartdinova, Marketing Head, Perrino
"Now I'm sure that the Salon of Furniture Franchises is a meeting place with real franchisees who are interested in the ready-made business format. I liked the salon's content which was no-nonsense. No redundant theories. In the end, we concluded more than 200 tentative franchise agreements."
Roman Ershov, General Director, Askona
"I took part in the Salon of Furniture Franchises, met its visitors and noticed an interesting trend that the Russian furniture franchising market had matured. I also listened to my peers. Almost all of them think that this instrument of the retail business development is the most promising one. The main challenge for participating companies is to make it as effective as possible."
Valeriy Kozlov, Director, Duet, Vladivostok
"Sometimes a visit to educational events in Moscow gives an impetus to reinvent your own business. It's exactly what I need right now. I've met some of the speakers and now I'm seriously considering the idea of buying a franchise."
Sultan Alimov, a starting entrepreneur, Kazakhstan
"I received an email with information about the Salon and immediately knew that I would go there. I listened to all speakers. Now I'm examining several ready-made business offers. I'm going to take at least two of them. I have a good business experience as I worked for a large furniture company for 10 years. I know how to get distribution up and running in my country. I'm ready to start my own business."
* See more feedback in Mebelny Biznes No.10 (165), December 2017


Partner of the Salon of Furniture Franchises: the Mebelny Biznes magazine